For several years, papers have been published about the positive impact of greenness on health, including some synthesis and systematic reviews. Yet, none of them has so far addressed the question of the type of habitats and components of such habitats that have a significant (and preferably positive) effect on mental health and psychological well-being. This is important in order to provide recommendations to designers and managers of green and blue spaces in and around cities.
The aim of this request was to provide recommendations regarding the design, management, and creation of natural spaces in urban or suburban areas in order to promote the mental health of urban inhabitants.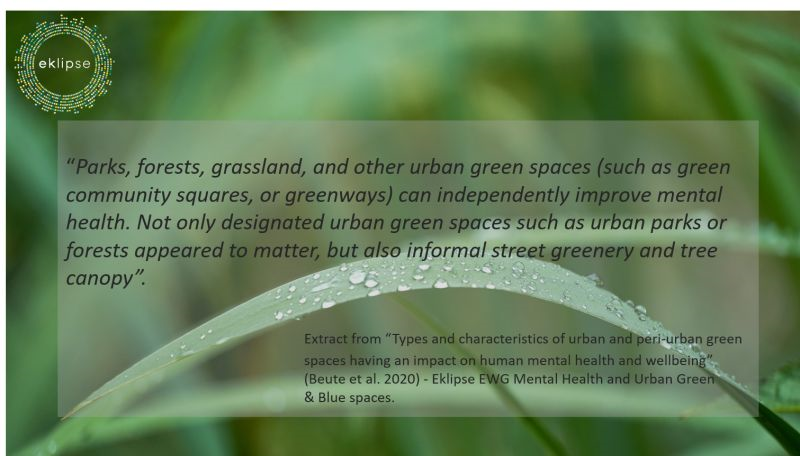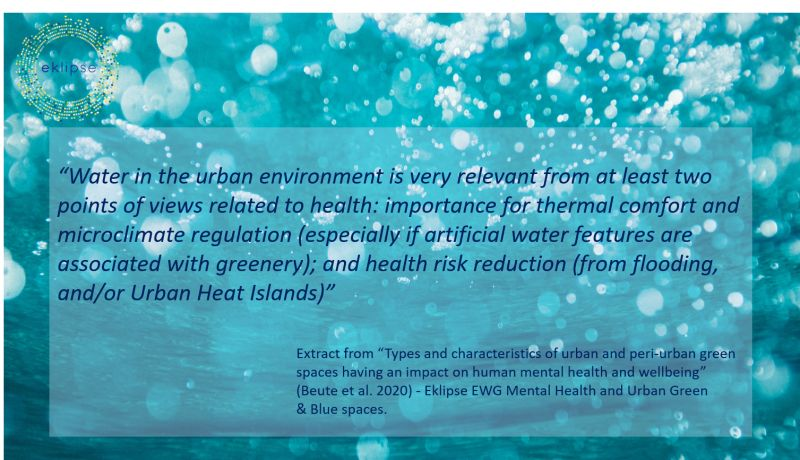 Final outputs of this work can be found here and here, and they include:
@Eklipse_europe has also launched a
podcast about our Expert Working Group work results and more!
The podcast can be accessed here.