Singapore is one of the most prominent examples of Urban Sustainability through new technologies, research and development. It is also one of the few countries where the government is actively supporting science and innovation in order to inform the practice of urban design and solve urban living issues. The Urban Sustainability R&D Congress is organized since 2011, biannually, and invites all R&D projects pursued by Government agencies, collaborating with local and international research institutions.
One of the keynote speakers, Dr Elsa Arcaute from UCL, a researcher of Cities as Complex Systems, when asked by a panel moderator, Dr Cheong Koon Hean  (CEO of Housing & Development Board) what advice does she have for Singapore, she answered to just continue what Singapore was already doing. She mentioned that she as a researcher is used to "begging" urban decision-makers to look at the results of her work. In Singapore, authorities are not only interested to hear researchers out but also keen to fund the applicable research.
Congress is a national platform for government agencies, research community and industries to come together to discuss R&D responses for urban solutions and sustainability. The exhibition is also a showcase of the most interesting solutions and research in progress. Everything is presented with typical to Singapore care to impress all the visitors.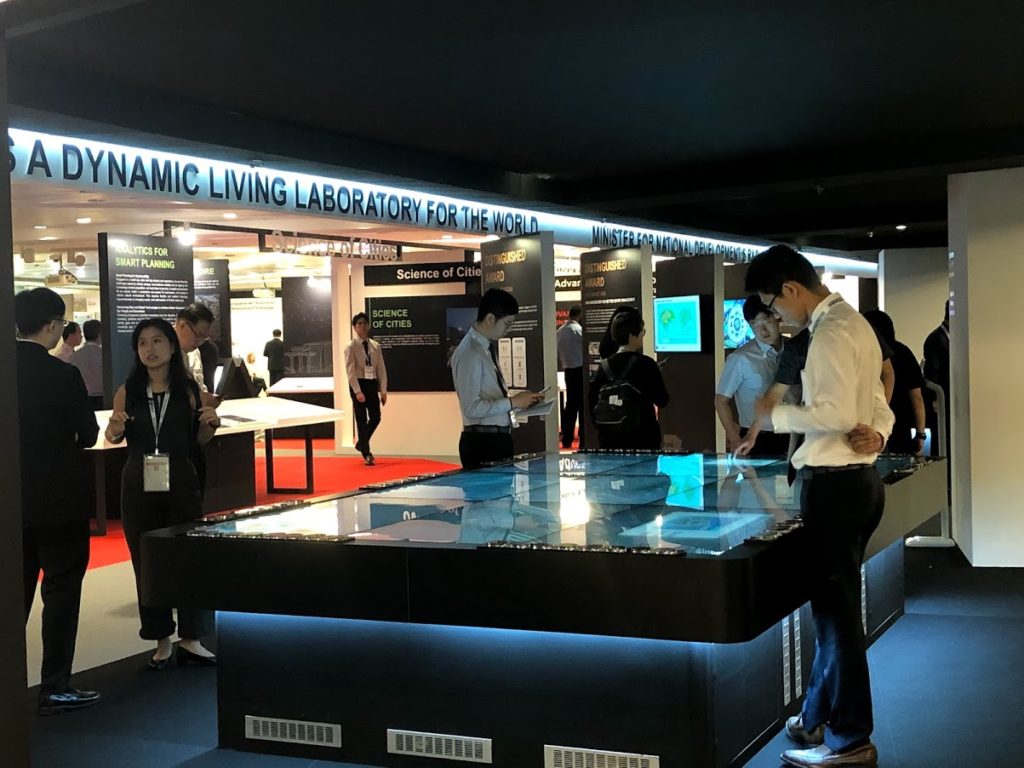 Singapore has been striving to balance economic growth with a high quality of life and care for the environment. As a result, it has to deal with many challenges, including the growing burden of mental health disorders and the aging population. These challenges were recognized and addressed at the Congress through a "Greater Sustainability Track",  which shared the benefits of adopting sustainable and biophilic design ideas, provide behavioural and technological insights to aid the creation of a high-quality living environment. On this track the preliminary study of Dr Agnieszka Olszewska-Guizzo, President of NeuroLandscape was presented, you can watch her speech on our youtube channel!
Photos: 1. Punggol Digital District https://www.jtc.gov.sg/industrial-land-and-space/Pages/punggol-digital-district.aspx , 2.& 3. A.O.G