One of the main goals of NEUROLANDSCAPE is to grow the body of knowledge and awareness about the healing and restorative effect of being immersed in natural environments, and effects of the built elements on our brain.
We are continuously running laboratory and on-site experiments that bring us closer to understanding just how the human brain responds to different environmental stimuli, especially those, that we can experience in cities.
The state of the art in the area of the evidence-based landscape design is still in its infancy, existing evidence are based on relatively small sample sizes and modest experimental techniques.
Together with our supporters and donors, we want to change this status quo through providing the rigorous experimental design, with reliable number of participants and using the most recent medical equipment.
We are open to adjusting the experimental design for exact needs of the interested parties, for example engaging participants diagnosed with a specific disorder, in a specific age group, or measuring the effect of a specific landscape on human brain.
We are also interested in long-term studies based on application of non-pharmacological treatments.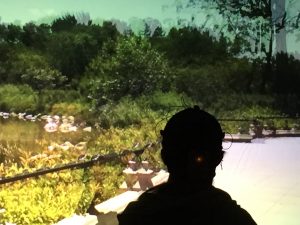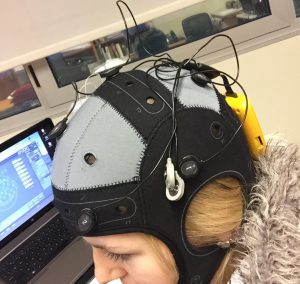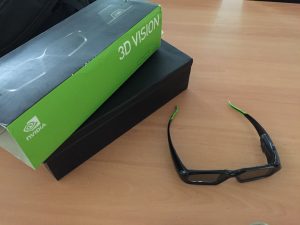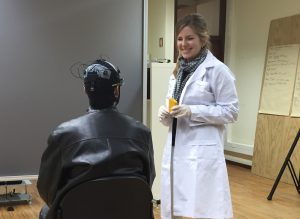 Our equipment:
We are constantly growing our lab inventory with the neuroscience equipment as well as the stimulation display equipment.  We have been working with:
Enobio, by Neuroelectrocs
eeggo sport, by ANT
NIRSport (LLC NIRx Medical Technologies)
3D camcorder (TR80 by Sony)
3D Projector, and displaying screen
3D shutter glasses system (by Nvidia)
What we offer
We offer a complex approach to the research problems. Besides the knowledge about the possible effects of the landscape itself, we offer publishing the outcomes of an experiment in a form of a case-study in a peer-reviewed journal, in a form of a case study. Also, additional publication possibilities may be discussed and considered. All our research attempts are strictly subject to ethical evaluation, and run according to experimental protocols. 
The procedure
If you have an idea for a study using the neuroscience solutions, please contact us by filling the form below. As we are a non-profit organization linked with academia, we first need to review the funding and grant possibilities. All ideas and funding opportunities will be greatly appreciated in the process.